SITC International Holdings Co., Ltd. (Stock Code: HK1308), an intra-Asia leading shipping logistics company, founded as Shandong International Transportation Corporation in 1991. In our early age, we are based on China, Japan and Korea services. After 2000's, we launched our service to Southeast Asia, and continue to expand our territory in the area
According to Alphaliner statistics, counted by capacity, SITC ranks No. 20 in the global container shipping enterprises as of June 30, 2017. SITC operates 72 vessels and 59 trade lines. The service network covers 12 countries and regions, 63 major ports including China, Japan, Korea, Taiwan, Hong Kong, Vietnam, Thailand, Philippines, Cambodia, Indonesia, Brunei and Malaysia
SITC Shipping Agency is experienced in shipping agency business. As of June 30, 2017, we provided shipping agency services to our vessel fleet and independent third parties in 58 key cities in the PRC, Hong Kong, Taiwan, Japan, Korea, Vietnam, Philippines, Thailand, Indonesia, Cambodia, Singapore and Malaysia.
As Mr Yang Shaopeng, Chairman of Board, said: Our staff are the top value of SITC. Only with superior staff can-we offer superior services and create superior values to customers. Then superior development can be achieved
In our values, People, Service, Value and Development are complement with each other. We provide high-efficiency and top quality logistics service so as to become the first choice of our clients
Recently, we have co-operated and jointed venture with other shipping companies. By providing difference services through joint-service and container slot exchange, we can gain mutual benefit and create a "Win-Win" situation
As a leading company in the business, our advantages include having a distinctive business model, expanding and optimizing fleet actively, continually strengthening and expanding intra-Asia network, enhancing our IT systems, being customer-oriented with an experienced management team
Looking to the future, we will improve our mobile internet applications and strengthen the relevant organizational change
SITC Shipping Agency (HK) Co., Ltd., founded as China Shandong Transportation Co., Ltd. in 1993, has used the current name since 2004. In the past 20 years, we have been upholding the aim of the group to provide high-quality customer and transportation services
Recently, SITC HK has 11 port callings weekly, including those services that are provided through joint-service and container slot exchange. We focused on Southeast Asia services. Among our services, we have 5 sailings to Haiphong weekly, 2 sailings to Danang and Sihanoukville weekly, in which we are at a leading position in the market. We also provide service to East-Malaysia, Philippines (includes Cebu, Cagayan and Manila), Hochiminh, Thailand, Shanghai and Ningbo, etc. With our fixed weekly schedule, we could provide all-around and high quality shipping service to our customers
Besides, we have an experienced management team to improve the company development and structure, long-term staff to bring stability for the company, young and promising new staff to bring new impact for the company. With a complete team, we can have a sustainable development and our customers will have confidence on us so that we can build up our brand name
Hong Kong is one of the most famous and busiest port in the world, coupled with the geographical advantage of adjoining Pearl River Delta. With many years of experience, SITC HK is a long-term partner for many famous enterprises. We will pay all our efforts constantly to bring a unique and special shipping experience for our customers!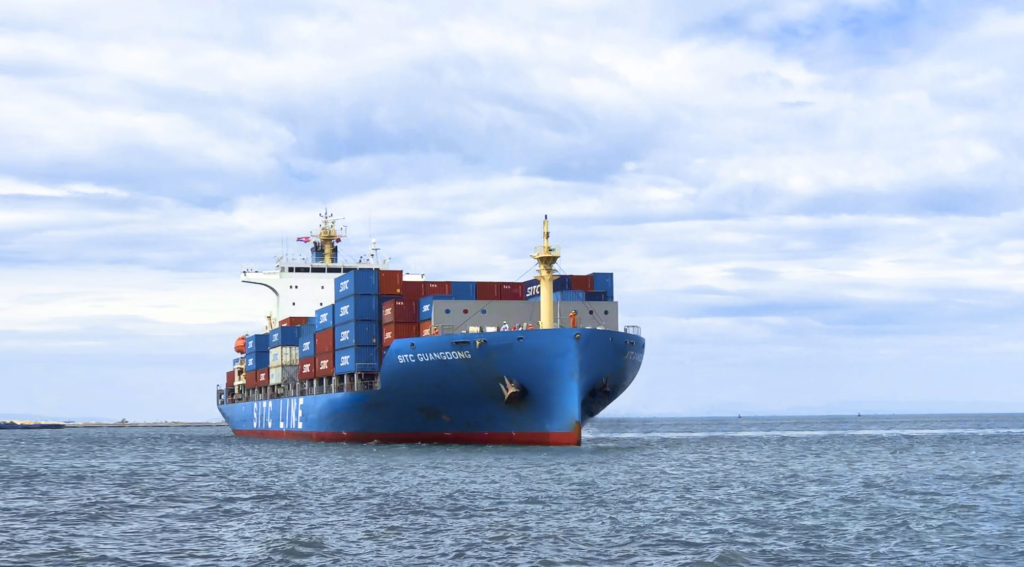 Name of Business/Corporation:SITC SHIPPING AGENCY (HK) COMPANY LIMITED
Nature of Business: SHIPPING AND AGENCY AND FORWARDING
Address:31/F., SHUI ON CENTRE, 6-8 HARBOUR ROAD, WANCHAI, HONG KONG
Office Hours: Monday to Friday 0900-17:30
Lunch hours: 12:30-13:30